Therapeutic Services

Individual Therapy  $136/Session
Couple's Therapy   $136/Session
Clearing Sexual Trauma Group Therapy $40/session
An Evening of Sacred Healing & Meditation  $22
Self-Help Healing Tools
I wanted my offerings to be extremely accessible.  Thus, my services are offered in person or on the phone, live group settings, as well as on-line programs. Call or email for a free consultation: Jillfrazin@gmail.com /  303-709-7101.
Individual Therapy:
There is nothing more important than safety and working in a co-created process that involves learning what "works for you" and my insight into your process of healing.  Much of our work will involve accessing the wisdom of your own heart and the intelligence of your body's symptoms to guide us in your healing and evolution.
In these sessions, I will help you resolve ongoing issues that are represented in your life circumstances and in your overall physical health. I specialize in clearing trauma and in helping you establish physical and emotional boundaries. In this process you will find your center and I will support you in creating healthy dynamics with yourself and others. I will work with you to become present, grounded and take responsibility for your own energy field, so that you can live an empowered life.
Those working with me on a regular basis will be gifted an "Embody Your Power" 3 month training module: This includes weekly videos, readings and assignments. Here you will gain the skills to clear your own trauma symptoms, embody your power, and grow the peace, joy and pleasure in your body.
Treatment Modalities:
Intuitive Readings
Internal Family Systems therapy (IFS)
Body-centered psychotherapy
Shiatsu and Acupressure (Chinese Medicine)
Energy Medicine
EMDR, Brain-spotting techniques, Neurokinesiology
Continuum Movement (movement and breath work)
Please Note: These sessions can be done in person or on the telephone when it is not couple's work.
Couples Therapy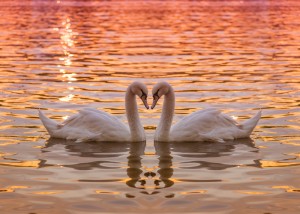 In my work with couples, I will help each of you to hold in your hearts what you want to feel in your relationships, and then work to aspire towards those goals. Ultimately, I believe that you can only change yourself, not the other person. You can learn to "show up" as the person you want to be in your relationship.  Most often, this approach brings in the qualities that your partner has been wanting from you, and you have been wanting from them.
My techniques will be body-centered and help you to create new patterns for how to deal with challenges as they come.  As trauma issues and sexual woundings arise, I will bring in my other psychotherapy techniques such as EMDR, brain-spotting techniques, IFS, and energy medicine. I will help you get back to a loving, nurturing relationship.
As a licensed clinical social worker, I understand how family systems and inter-relational dynamics work.  Deep down, everyone needs to feel loved, supported and accepted by their partner.  In my work, I help you to give that to yourself, and it actually manifests a shift in your partner to show up for you also.
"If you take care of your inner child first, then you will be able to show up for your partner and they will show up for you."
Clearing Sexual Trauma Group Therapy: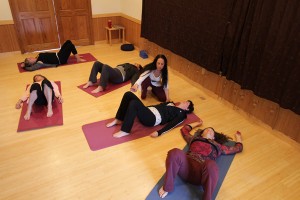 Group Therapy for teens and adults is offered on Wednesday evenings from 5-6 pm in North Boulder at the Osho Leela Meditation Center in suite 106.  The group therapy will address the trauma and PTSD in your system psychologically, physically, and neurologically, finding your fullest voice, movement, empowerment and victory so as to "correct" the past and give you a new beginning as you reclaim the sanctuary within.
Phone Consultation is required prior to first time registration. Please contact Jillian through phone: 303-709-7101 or e-mail: jillfrazin@gmail.com.
The Art of Clearing Shame & Trauma, "Cleaning House" Inside Yourself,
and Experiencing Immense Self Love and Empowerment.
This is a 6 week pilot program (for men and women) that constitutes a weekly one hour video conferencing session and easy homework assignments prior to each session.
Here is an overview of the topics we will be covering in the 6 weeks:
Energetic skills for clearing "yuck" out of your energy field and physical space
Skills for having healthy energetic dynamics with others
Skills for clearing up emotional and psychic loose ends from your past
Skills for dealing with emotional triggers and transmuting emotions
Do-it-yourself tools for cleaning your own trauma and ptsd
Skills for  energetically nourishing yourself and empowering your energy field
Energetic skills for grounding & growing pleasure in the body.
Skills for having an intimate connection to yourself so that you feel deeply loved by you.
The next group will be on Thursdays at 6 pm starting on October 5th.
Here are the dates: Oct 5, Oct 12, Oct 19, Nov 2, Nov 9, Nov 16.  We will be skipping Thursday October 26th.
Our video conferencing will be on Zoom and the cost is $324 for the 6 week program ($54 per video conferencing session, which includes teaching videos, meditations and homework assignments).
If you would like to sign up, please e-mail me as soon as possible in order to arrange group logistics. This will be an on-going offering in case these dates don't work for you. Also, I will be able to find a way to "make-up" the session if you can't attend one of them.
This is offered monthly. Please contact Jillian ( jillfrazin@gmail.com/ 303-709-7101) for course details and register via payment at: paypal.me/JFrazin
An Evening of Sacred Healing & Meditation
The Blessings of Jasmine:  By activating the energy in the room through her dance, teachings and energy work, Jillian (or rather, Jasmine, which is her sacred dancer name) offers a powerful form of group energy medicine and healing. This is held in the sacred space of different venues. Next event TBA. $22/person. Register via payment at: paypal.me/JFrazin
". . a call to the past when movements and soundings created the space of a temple, awakened sensations in the body, aligned the body's chakras, transmitted frequencies of raised vibrations, awakened consciousness, and offered blessings to those who watched and experienced it."
Self-Help Healing Tools
(Available for individual purchase)
"Melting into the Earth" audio meditation (for clearing anxiety): $22
"Erotic Surrender" audio meditation (for growing pleasure in the body):  $22
E-Book: Embodiment Meditations and Warm Wisdom for Daily Living: $22
"Embody Your Power" 3 month training module: This includes weekly videos, readings and assignments. Here you will gain the skills to clear your own trauma symptoms, embody your power, and grow the peace, joy and pleasure in your body.  $150