A Journey into Self Love

and Reclaiming the Sanctuary Within.

Whether you have experienced emotional or physical pain and abuse, there can be a new beginning, spiritual healing and restitution in which your past no longer governs your present and future. My mission is to serve your soul evolution and clear the karmic patterns that hold you back from the embodiment of your Greatest Self and Divinity.

In the context of individual, couples' or group workshops (in person, phone or on-line), you will have a multi-faceted and customized energy healing and life alignment coaching experience that will bring you to a place of deep peace, relaxation, joy, self worth, and self-love.

After having been a psychotherapist for 20 years specializing in trauma, I work solely as a Spiritual Healer and Coach providing energy healing sessions and teachings in restorative wave motion, sacred dance, and life alignment coaching for individuals, couples and groups.

Through a deep connection to the Divine Feminine, my mission is to serve soul evolution and the clearing of karmic patterns that hold us back from the embodiment of our greatest selves and Divinity.

Please email or call me to set up a free consultation: JillFrazin@yahoo.com/303-709-7101. 

Listen to me interviewed by Bree Yatkowitz about sexuality and sacred dance on the podcast "me too, NOW WHAT?"  It will be posted as Episode 8 on Monday May 14th, 2018. Here's the link: https://itunes.apple.com/us/podcast/me-too-now-what/id1358550296

Let's connect

As a thank you for subscribing, you will be gifted a "live" bedtime story that is meant to be an evening ritual to support the inner child within all of us
The Blessings of Jasmine:
An Evening of Sacred Healing & Temple Dance
During this time of world change, it is necessary to learn how to live in the dimension of divine love, light and miracles. Come join me to learn how to use your body literally as a vehicle to raise your vibration so that you can live in and radiate the dimension of divine love.
By activating the energy in the room through her dance, teachings and energy work, Jillian offers a powerful form of group energy medicine that is reminiscent of ancient temple dance.
Date/Time/Location:TBA, at 1025 Rosewood Ave, Suite 106, Boulder CO 80304, $18 suggested donation
Please wear white and/or pastel clothing that is very comfortable for movement.
Embodiment of Love
Sunday October 7,
 

10-5 pm, Carmel Valley, CA

 $180 (paypal.me/JFrazin) / Optional Monday Practice Session Included

Because we are a microcosm connected to the macrocosm, by giving passionate love and devotion ("I am here for you no matter what.") to each spot of suffering inside of you, you are treating every other cell in the universe that resonates with that same frequency of pain and suffering. Thus, by healing you, you heal everything!

Please join me for a deep immersion into our connection to mother earth, our body, and our inner being with the use of our breath, self dialogue and emotions based in love and compassion.    

Please Bring: Lunch, Water, Blanket or Yoga Mat, Pillow, & Wear Comfortable Clothing. 
Six Week Energy Healing Program:
A Journey into Self Love (for women and men):
Learning the internal components of self love.
This is a weekly 1 1/2 hour group (for men and women) for a period of 6 weeks, with easy self care assignments in between sessions.  You will have the option to be video conferenced into the group, if you are not local.
Here is an overview of the topics we will be covering in the 6 weeks:
Weekly group energy healing experience.
Energetic skills for clearing "yuck" out of your energy field and physical space.
Energetic skills for having healthy energetic dynamics with others.
Energetic skills for clearing up emotional and psychic loose ends from your past.
Energetic skills for dealing with emotional triggers and transmuting emotions.
Do-it-yourself tools for cleaning your own energetic blocks.
Skills for  energetically nourishing yourself and empowering your energy field.
Energetic skills for grounding & growing pleasure in the body.
Skills for having an intimate connection to yourself so that you feel deeply loved by you.
About Sacred Dance
I use the wave motion movements of sacred dance (through my movements as well as teaching it) to clear the emotional and physical pain in the body and restore the sanctuary within.
". . a call to the past when movements and soundings created the space of a temple, awakened sensations in the body, aligned the body's chakras, transmitted frequencies of raised vibrations, awakened consciousness, and offered blessings to those who watched and experienced it."
Results from working with Divine Life Activations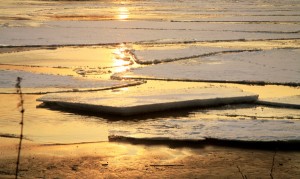 * You won't be  frozen in fear and pain anymore and you will feel a deep peace and relaxation take hold throughout your body. * You will have the energy skills to throw off trauma as needed throughout your life, and you will have the skills to maintain an empowered, self-loving and self-protecting energy field.
You will be free from shame and feel the innocence of having pleasure in your body again. You will know what self worth and self love "feels like" in the body.
You will learn how to move waves of pleasure, inner joy and self-love through your body.
You will be able to open up to physical intimacy because you will be re-connected to "you" again.